It's 8 days til Christmas (and 10 until my birthday!) so I was feeling a little festive and decided to create some Christmas style nail designs. Obviously I had to go with the red and white colour theme...santa style!
I applied one layer of red onto the nails as a base. I quite like this varnish by itself although I would admit its a bit bright. Shamefully in my head I have nicknamed it 'whore red', mildly inappropriate however.
Once the base was dry I had to begin on the second layer. For this I drew inspiration from nordic Xmas patterns I found on the internet mostly centered around my colour theme and of course reindeers and snowflakes etc.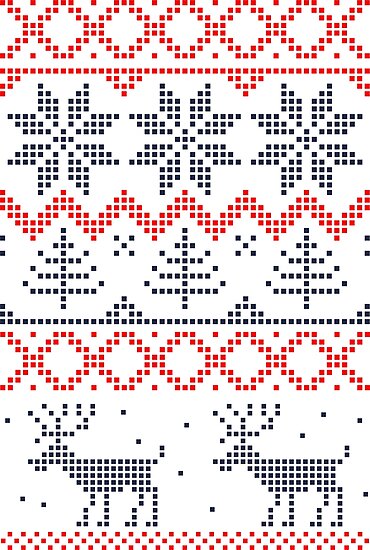 Some lovely examples :) I then used a white nail art pen to begin my designs..I may have mentioned this in my last nail design post, but they can be a little tricky and take a while to get the hang of it.
My thumbnail! A lovely reindeer.
And then the rest of my nails:
I quite like the final look, they're not perfect and I may redo them in an attempt to straighten up the designs but it makes a difference from plain varnish :D and I feel rather Christmassy now. Enjoy!